About RRBBS
Register As New User
Membership is free, but you must register to post

. .Today Accesses:
. .Today Logins: -72
. .Today Guests: 72
. .Today Posts &nbsp:
. .Who's Chatting
. .

Nobody is Chatting
Top Commented Threads
1.

more strike crap
By: BBlast
Date: 11/25/03, 5:06am
Comments: 91

2.

Tired of high gas prices?
By: BBlast
Date: 4/22/06, 7:09am
Comments: 90

3.

I'm going to prison
By: Thomas Canty
Date: 4/5/06, 2:27am
Comments: 89

4.

OK, give!!
By: BBlast
Date: 2/4/04, 7:30am
Comments: 84

5.

Back at the brothel
By: Thomas Canty
Date: 11/2/05, 4:43pm
Comments: 82

6.

saw Danny...
By: BBlast
Date: 10/9/03, 3:53am
Comments: 80

7.

Sauce-less pizza
By: BBlast
Date: 3/22/06, 5:49am
Comments: 73

8.

Today's Hike
By: Thomas Canty
Date: 7/28/05, 5:47pm
Comments: 71

9.

Arizona Pix
By: Thomas Canty
Date: 10/9/05, 10:33am
Comments: 70

10.

On the road again
By: Thomas Canty
Date: 2/16/06, 4:21pm
Comments: 70
Top Thread Reads
1.

Creatures in the trees
By: zhakee
Date: 1/31/07, 2:50pm
Reads: 8583

2.

The 'Urkel' Effect
By: AdoptBlog.com
Date: 5/21/04, 11:12am
Reads: 6563

3.

Pygmy Rattler(s)
By: Robert Jones
Date: 8/15/09, 1:19pm
Reads: 5589

4.

The Faith Healer
By: Thomas Canty
Date: 9/1/07, 10:08pm
Reads: 3845

5.

Let It Be Whale Petrified Vomit! Could Be Worth $300,000. Meet Me At The Beach To Collect Some!
By: saundrabeach
Date: 12/18/06, 1:48pm
Reads: 3028

6.

Black-and-Yellow Argiope(Spider Pic) (Arachnophobes Beware)
By: Robert Jones
Date: 8/10/09, 10:52pm
Reads: 2823

7.

Tormented Valley Alaska, British Columbia and Yukon Territories (Alaska TR)
By: Robert Jones
Date: 3/19/06, 12:08am
Reads: 2325

8.

Too hot to hike? Go creek hiking! Bonita Falls
By: Carol
Date: 5/19/08, 6:32am
Reads: 2098

9.

Steel Blue Cricket Hunter
By: Robert Jones
Date: 7/12/09, 6:48pm
Reads: 1631

10.

ABC 'Expose' on American Idol
By: Chris Reed
Date: 5/5/05, 9:38am
Reads: 1557
Last 20 Logins
Top RRBBS Featured Posts
Updated: 12-1-2015 @ 12:00pm
Rob Reed (513)
Robert Jones (340)
BBlast (245)
Carol (143)
Marie Reed (97)
Randy Edwards (54)
Robert Reed (49)
Chris Reed (39)
vicki (27)
BestLight (24)
RRBBS.COM » HOMEPAGE »
FEATURED POSTS


I attended a funeral for a fallen law enforcement officer recently and have been reflecting on it since. I wanted to say something eloquent but words seem to escape me.
In short there was a barricaded unresponsive escaped mental case armed with a shotgun. SWAT was called and had to try to get this guy out. One officer was fired on and killed and then the subject took his own life.
The pageantry of the funeral was...
Major League Baseball
Atlanta/Fulton County
Houston Astrodome
Turner Field
Camden Yards
Angels Stadium
Tropicana Field
Minor League Baseball Game
Legends Field Tampa

Pro Football
Atlanta Fulton County
Georgia Dome
New Orleans Superdome
Raymond James Stadium
I don't know if any of you have followed this story....I became aware of it several years ago when it was being discussed to perhaps build it near here. It was eventually built near Geneva. This machine is set to be tested beginning in August and it is going to be exciting to to see what discoveries that will be realized from this device....alledgedly the most complicated/advanced machine ever produced.
The science involved leads to some interesting questions. Apparently...
as a hack photographer, I get lucky and capture EXACTLY the feelings that I had when taking the picture. This is one of those moments. :)
Hope you have a great day!
From the 'Sounds too good to be true' file: scientists may have discovered petrol in bug waste
By Rob Reed , 6/18/08, 9:52pm
Science & Technology (1 Comment in the Thread)
http://www.timesonline.co.uk/tol/news/environment/a
rticle4133668.ece

Apparently, these are genetically-modified bugs that excrete actual, useable crude oil that may work in our cars.
This is incredible news, if true... especially in the current economic climate. Imagine breaking from the chains of foreign oil!
This is only worthwhile, of course, if this is CHEAP. And, it can't be that expensive to mate bugs to make more of em, right?
"Ten years ago I could never have imagined I'd be doing this," says Greg Pal, 33, a former software executive,...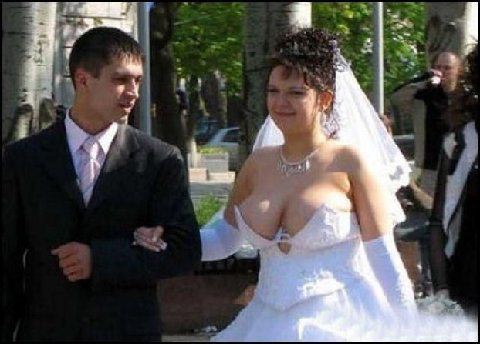 I mean just look at that guy's tie!
Hattip: Marie in email this morning... :)
I took a pic of the final amount, but it didn't take. $74 for gas today.
Personally, I don't care for any of them, but if I had to choose 1 of the 3, I would lean towards McCain. I'm just afraid if Obama or Hillary becomes President, taxes are going to skyrocket.
If I were running for President, my main platform or stance would be that we need to go to a flat tax system. Too many Americans are paying way too much income tax & getting screwed by the IRS. But by the same token,...
New to RRBBS?
Watch this introductory video (on my to do list; for now, enjoy a video of A.J.)!
Latest Posts
F-22 Raptor by Robert Jones at 6/5/11, 10:15pm
Manatees by Robert Jones at 6/5/11, 9:14pm
Re: Red Fox and Offspring by Robert Jones at 6/1/11, 12:20am
Red Fox and Offspring by Robert Jones at 5/31/11, 11:54pm
Red Fox by Robert Jones at 5/31/11, 11:40pm
Re: Osprey and Prey by Robert Jones at 1/16/11, 10:54am
Osprey and Prey by Robert Jones at 1/15/11, 7:41pm
Red-tailed Hawk by Robert Jones at 12/20/10, 9:52pm
Re: The Bears of Summer .Part II by Robert Jones at 11/18/10, 1:09pm
The Bears of Summer .Part II by Robert Jones at 11/18/10, 12:57pm
The Bears of Summer .Part I by Robert Jones at 11/18/10, 12:53pm
Comments by Robert Jones at 11/17/10, 12:45pm
Jellies Into Art by Robert Jones at 11/16/10, 4:06pm
She's Got Those Eyes by Robert Jones at 11/15/10, 1:51pm
Manta Rays I (Captive Animals) by Robert Jones at 11/14/10, 6:43pm
Manta Rays II (Captive Animals) by Robert Jones at 11/14/10, 6:42pm
Whale Shark by Robert Jones at 11/10/10, 3:07pm
Re: Whale Shark Part II by Robert Jones at 11/10/10, 2:59pm
Whale Shark Part I by Robert Jones at 11/10/10, 2:59pm
Ellie by Robert Jones at 11/8/10, 2:31pm
Giant Robberfly and Prey by Robert Jones at 11/6/10, 9:06pm
Comments by chanping at 8/9/10, 5:44pm
Eastern Diamondback Rattlesnake Part II by Robert Jones at 7/19/10, 10:41pm
Eastern Diamondback Rattlesnake by Robert Jones at 7/19/10, 10:38pm
Excellent, Quality Laser engraving machine and Laser cutting machine from K-Ring Tech by jnkring at 6/27/10, 11:53pm
Popular RRBBS Blogs
RRBBS Blogs's Blog (11156)
Robert Jones's Blog (6688)
Marie Reed's Blog (4180)
drrubb's Blog (3782)
AdoptBlog.com's Blog (3585)
Thomas Canty's Blog (2982)
RRBBS Bible Study Group's Blog (2461)
Larry Levy's Blog (2418)
murphy brown's Blog (2361)
zhakee's Blog (2263)
Top RRBBS Posters
Updated: 12-1-2015 @ 12:00pm
BBlast (5677)
Robert Jones (5522)
Rob Reed (4772)
murphy brown (3108)
Randy Edwards (1987)
Marie Reed (1570)
Carol (962)
vicki (839)
Larry Levy (560)
Robert Reed (516)